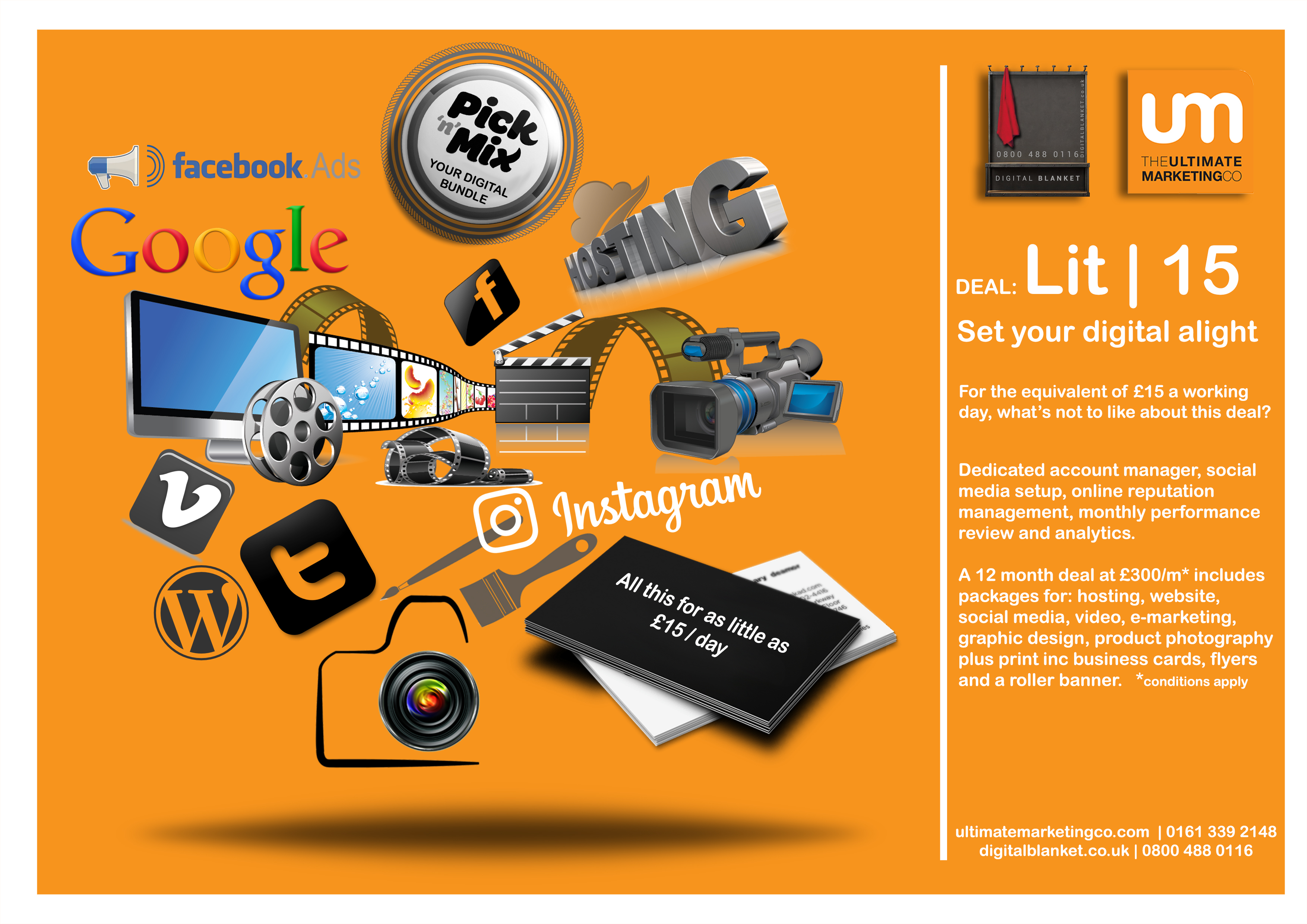 ONLY 20 PICK N MIX DEALS AVAILABLE.
RESERVE YOUR DISCOUNTED BUNDLE TODAY!
CALL: 0800 488 0116 | QUOTE: PICK N MIX
DEAL: Lit | 15
Set your digital alight!
For the equivalent of £15 a working day, what's not to like about this amazing digital deal?!
Dedicated account manager, social media setup, online reputation management, monthly performance review and analytics.
A 12 month deal at £300/m* includes packages for: hosting, website, social media, video, e-marketing, graphic design, product photography plus print inc business cards, flyers, printed sweets and a roller banner.
*conditions apply
ultimatemarketingco.com | 0161 339 2148
digitalblanket.co.uk | 0800 488 0116