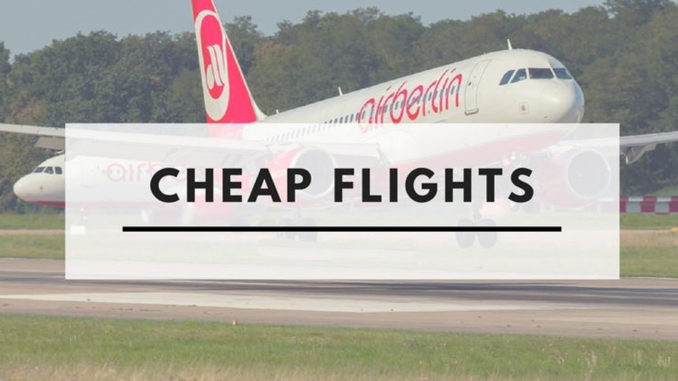 Cheap travels in 2018:
New statistics reveal when Brits should book flights to get a great bargain 
Flight and hotel search site momondo.co.uk launch their Annual Flight Study today, and reveal that Brits looking for cheap trips in 2018 can save up to 34% by booking 60 days before departure.
As the cold, dark winter months approach, November is a good time to find great deals and book your escape to warmer or more exotic climes, according to flight and hotel search site momondo.co.uk.
New statistics from the search site suggest that on average, the cheapest tickets can be found 60 days before departure.
This finding is based on momondo's Annual Flight Study, which analysed more than 100 million fares to find the answer to the question all travellers want to know: when is the best time to book?
Booking 60 days before jetting off is not the only travel hack Brits should consider. According to the site's Annual Flight Study, Tuesdays are the cheapest day to fly, with an average saving of 10%. This compares with booking on a Saturday, when flights tend to be the most expensive. And for further savings, travellers should also bear in mind that evening flights can, on average, bring savings of up to 8% compared to morning flights, which are the most expensive.
| | | | |
| --- | --- | --- | --- |
| Best time to book | Cheapest | Most expensive | Percentage saved |
| Day of week | Tuesday | Saturday | 11% |
| Time of the day | Evening | Morning | 9% |
| Days in advance | 60 | 0 | 34% |
Best time to travel varies according to destination
This year, momondo also decided to uncover when is the best time to book according to where you travel – and the study reveals some continental variations, which Brits should bear in mind.
Neil James Cartwright, spokesperson for momondo.co.uk, said: "Our study shows the best time to travel varies depending on your final destination. For Brits travelling within Europe, it is more expensive to fly on Fridays than Saturdays, with flights that day on average 8% most costly. When it comes to making a bargain on a weekend trip, Brits should therefore consider flying on a Thursday instead."
On the other hand, for those looking for an exotic winter escape to Asia, the flight study shows that travellers should forget the rule of thumb that evening flights are cheapest. Instead you should fly in the morning for the best deal on flights – morning flights are on average 7% less expensive.
Travel tips for booking worldwide flights
Book your flight 60 days in advance to get the cheapest tickets – you can achieve average savings of 34%
Tickets are generally most expensive on the day of departure
Evening departures between the hours of 6pm and 12am typically offer the cheapest fares
It is usually more expensive to fly in the morning and midday, before 3pm
Tuesday is generally the cheapest day to fly
Saturday is routinely the most expensive day of the week to fly
Note: These statistics were obtained from more than 100 million fares following searches on 1704 routes. Data collection took place on the 8th August 2017, and covers searches across all momondo domains in the period of 6th August 2016 – 7th August 2017.